Hello, hi! Today I am sharing with you the books that I read in March and April. I've decided to combine my wrap up since I've literally (re)read 1 book in April (thanks exams). So let's go!
What I read in March:
Frankenstein – Mary Shelley
Obsessed with discovering the cause of generation and life and bestowing animation upon lifeless matter, Frankenstein assembles a human being from stolen body parts but; upon bringing it to life, he recoils in horror at the creature's hideousness. Tormented by isolation and loneliness, the once-innocent creature turns to evil and unleashes a campaign of murderous revenge against his creator, Frankenstein. (Goodreads)
Okay so I had to read this for college and I really liked it! The plot was captivating and the characters were great. It was also really interesting to study the hidden messages in class and get to know more about the inspirations of the author.
Rating: 4 stars
A Very Large Expanse of Sea – Tahereh Mafi
It's 2002, a year after 9/11. It's an extremely turbulent time politically, but especially so for someone like Shirin, a sixteen-year-old Muslim girl who's tired of being stereotyped. Shirin is never surprised by how horrible people can be. She's tired of the rude stares, the degrading comments—even the physical violence—she endures as a result of her race, her religion, and the hijab she wears every day. So she's built up protective walls and refuses to let anyone close enough to hurt her. Instead, she drowns her frustrations in music and spends her afternoons break-dancing with her brother. But then she meets Ocean James. He's the first person in forever who really seems to want to get to know Shirin. (Goodreads)
So many people were talking about this book and I just had to give it a go. However, I was quite disappointed. The main plot was thought-provoking and I loved the message of this book. The main issue I had with this book was that it was very romance heavy and I didn't really like it. To be honest, I feel that some parts of the plot could have been more developed. But it was still good and I'm so glad Tahereh Mafi wrote this book because so many people will relate to Shirin's struggles.
Rating: 3.5 stars
The Seven Husbands of Evelyn Hugo – Taylor Jenkins Reid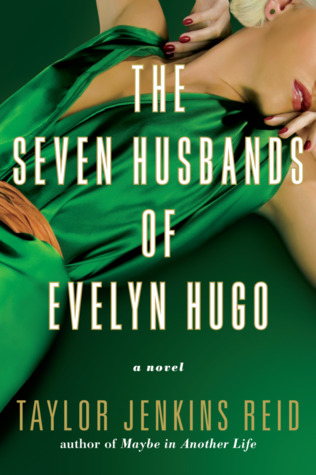 Summoned to Evelyn's luxurious apartment, Monique listens in fascination as the actress tells her story. From making her way to Los Angeles in the 1950s to her decision to leave show business in the '80s, and, of course, the seven husbands along the way, Evelyn unspools a tale of ruthless ambition, unexpected friendship, and a great forbidden love. Monique begins to feel a very real connection to the legendary star, but as Evelyn's story near its conclusion, it becomes clear that her life intersects with Monique's own in tragic and irreversible ways. (Goodreads)
3 words: TRUST THE HYPE. This book… OMG how do I explain how I felt about this book? It was phenomenal! The representation was fantastic, the characters were well-rounded and I liked the format of the book. Also, the audiobook was fantastic! Evelyn Hugo has quickly become one of my favorite characters of ALL TIME. Read it, please.
Rating: 5 stars (but it honestly deserves more than that)
Tales from the Shadowhunter Academy – Cassandra Clare
I can't talk about this without spoiling the beginning of the series but I loved it. To be honest, some parts were slower and I wasn't really engaged the whole time I was reading this book. But if you're planning to read The Dark Artifices, I would highly recommend reading this first.
Daisy Jones and The Six – Taylor Jenkins Reid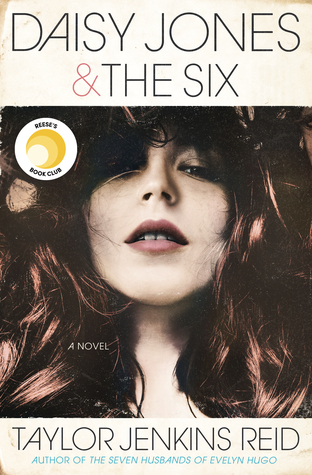 Everyone knows Daisy Jones & The Six, but nobody knows the reason behind their split at the absolute height of their popularity . . . until now. Daisy is a girl coming of age in L.A. in the late sixties, sneaking into clubs on the Sunset Strip, sleeping with rock stars, and dreaming of singing at the Whisky a Go Go. … By the time she's twenty, her voice is getting noticed, and she has the kind of heedless beauty that makes people do crazy things. Also getting noticed is The Six, a band led by the brooding Billy Dunne. … Daisy and Billy cross paths when a producer realizes that the key to supercharged success is to put the two together. What happens next will become the stuff of legend. (Goodreads)
Okay, so I have sort of an unpopular opinion on this book. While I liked the format of the book and the writing (of course, because Taylor Jenkins Reid is an amazing writer), I had a few issues with it. One of them was that I really didn't like Daisy Jones. I get that she is supposed to be an unlikable character but I felt like she didn't have any redeemable quality. Also, I didn't connect with any of the characters except Billy. I know he is flawed too but I appreciated to see his struggles in recovery and desire to get better. So I overall enjoyed my experience reading it and I would recommend picking the audiobook because it is incredible.
Rating: 3.5 stars
What I read in April:
City of Bones – Cassandra Clare
This was of course a reread and I of course loved it. Though I have to say, I didn't enjoy it as much as the first time I read it but it was still good.
Rating: 5 stars (and it will always be 5 stars)